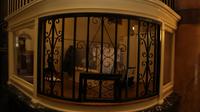 True Crime History Tour of Los Angeles
Cool, brainy, surprising, profound. These are not words ordinarily associated with guided city bus tours, but the Esotouric crime bus experience is anything but ordinary. Locals and visitors alike love these immersive excursions into a noirish Los Angeles populated with b-girls and bad guys, kooks and killers. Hop aboard the comfortable coach class bus, equipped with video monitors, air conditioning and a restroom, to enjoy the dark side of local history revealed through wild tales told at the scenes of the crimes. Go off the beaten path with Kim and Richard, the married couple who write and host all the tours, to visit scenic parts of the city where the other companies' tour busses never go, and hear fascinating tales that you won't find anywhere else. When booking a true crime tour you'll have a choice of one of eight unique tours in the series.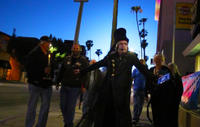 Haunted Hollywood Walking Tour
Join 'RIP the Undertaker,' a ghoul-loving guide, on this 2-hour ghost tour through the infamous streets of Hollywood. Follow on foot with a group of fear-filled participants as you're led to haunted spots only brave souls would dare to tread, including the Hollywood Walk of Fame ' a foreboding landmark when enhanced by sound effects transmitted through a personal audio headset. This evening walking tour is limited to 10 people to provide a small-group, bone-chilling experience.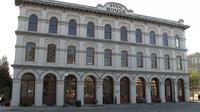 Haunted Tales of Downtown Los Angeles
This 2-hour guided walking tour of Los Angeles' spookiest places will satisfy mystery lovers, ghost hunters, and followers of cold cases. Follow your guide along a trail of haunted hotels, historic massacres, bombings, underground tunnels, and true crimes that have never been explained. Starting at the haunted Pico Hotel and ending at Pershing Square, this nighttime tour is not for the faint of heart. Peek underneath the sunny allure of the City of Angeles into its dark side.